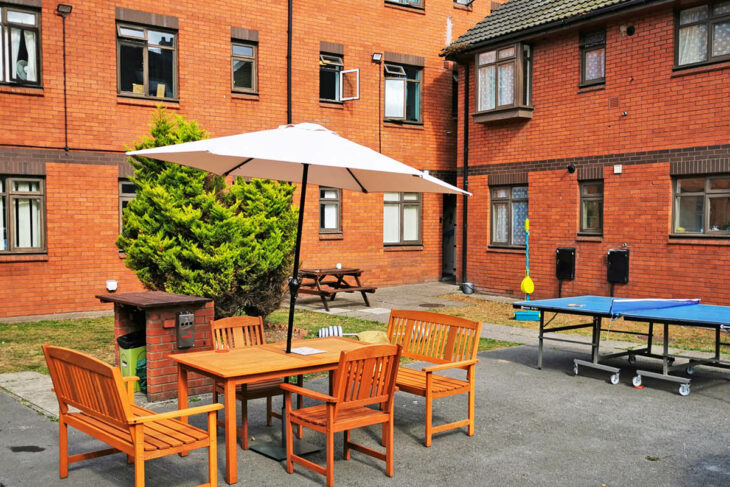 Our main building features spacious single-occupancy bedsits for clients in first stage treatment. Each one includes a single bed, drawers, sink area and ample wardrobe space. Bedding, linen and towels are also provided.
Facilities in our main building include communal TV lounges, communal bathrooms, shower rooms and toilets, a communal dining area and laundry. The TV lounges contain digital televisions as well as tea and coffee facilities.
Attached to our main building are eight self-contained flats for clients in second-stage treatment. Each flat comprises a bedroom, bathroom, kitchen and lounge. Flats are fully furnished and include all bedroom and lounge furniture, kitchenware and appliances.
Rooms and facilities